7 Features of The Best Pharmacy Management Systems in 2023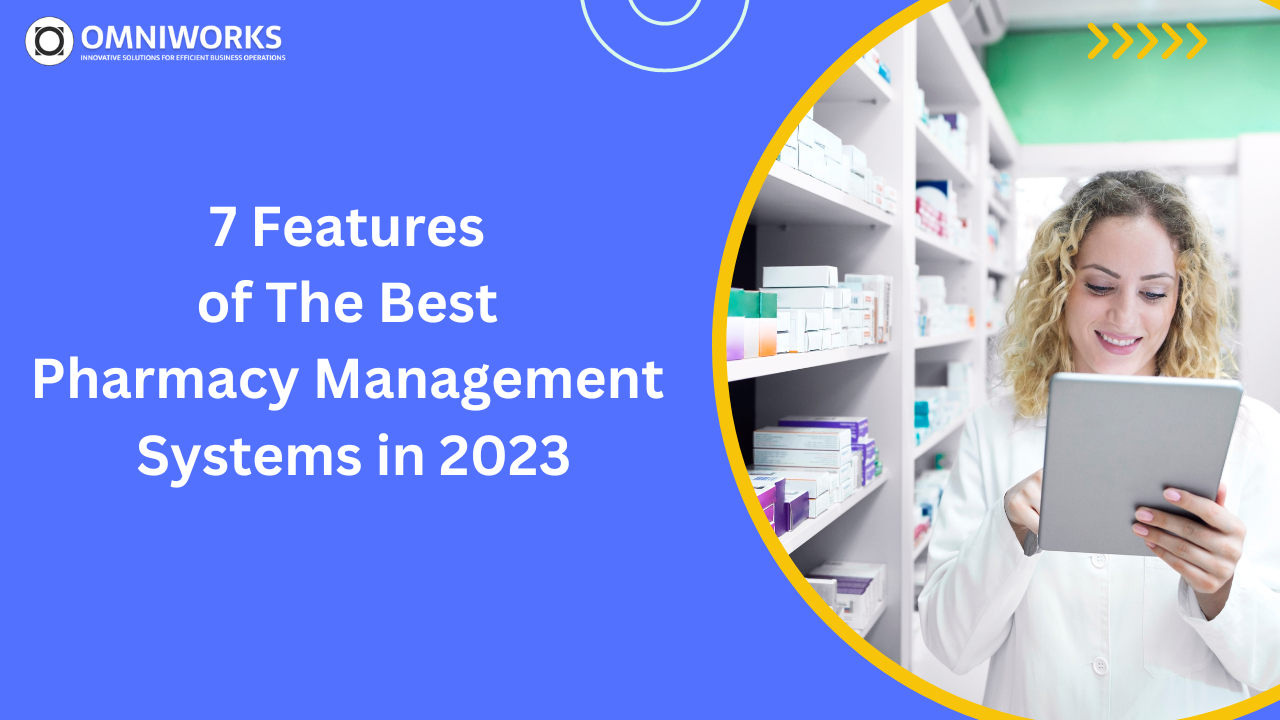 No pharmacy would be complete without a pharmacy management system (PMS) to keep track of inventory, sales, and patient information. However, choosing the right system can be daunting - so here are some essential features to look for when selecting a pharmacy management system.
Why you need pharmacy management software
Pharmacy management software is essential in today's pharmacy. It can help you keep track of inventory, billing, and patient profiles. Additionally, it can automate many of the administrative tasks in the pharmacy, like ordering drugs and tracking inventory levels. The system can even provide pharmacists with enhanced customer service capabilities. So, if you're looking to improve your pharmacy management system, be sure to consider one of the best on the market.
Benefits of using a pharmacy management system
Pharmacy management systems offer many benefits for pharmacies of all sizes and businesses. They can help you improve your business efficiency and operations by tracking inventory levels, sales figures, and medication tracking. Many systems also offer to report features that make it easy to see how your pharmacy is performing overall. Plus, they're often customized to fit the needs of each individual pharmacy, so they're perfect for small businesses as well as large ones. If pharmacy management is something that you're considering for your business, make sure to research different systems and find the one that's perfect for you. It could be the difference between running a successful pharmacy and struggling financially.
How to choose the right pharmacy management system?
Pharmacy management systems (PMS) are essential for pharmacist-owned pharmacies. They help pharmacies in a number of ways, including inventory management, pharmacy billing, pharmacy software updates, and more. It's important to choose a system that meets your specific needs and budget, as well as your pharmacy's current and future business needs. To help you make a wise decision, review the different features of various pharmacy management systems. Choose the one that best suits your pharmacy's needs and makes use of the latest pharmacy software technologies. Make sure you have the system's support available in case of any problems or questions. In the end, a pharmacy management system will help your pharmacy run more smoothly and efficiently, enhancing your pharmacy's reputation and bottom line.
Pharmacy management system features
A pharmacy management system (PMS) is a software system that helps pharmacists run their businesses more efficiently and effectively. A good pharmacy management system offers features like electronic prescription files, drug icons, and patient records tracking. It can help pharmacists manage inventory, track sales data, and generate reports to improve decision-making. So, if you're looking to improve your pharmacy's efficiency and management, make sure to consider a good pharmacy management system.
1. Inventory Management System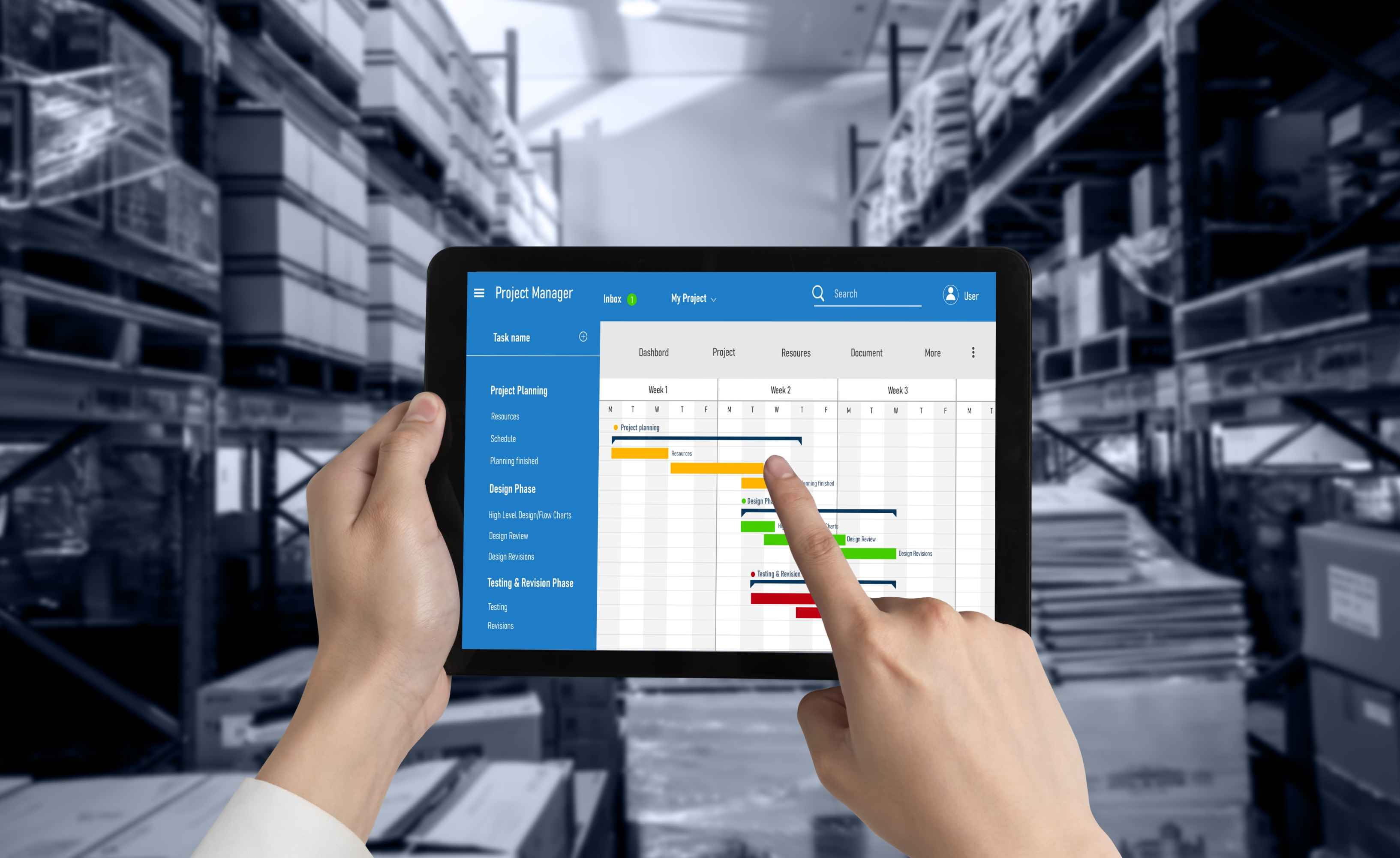 The pharmacy management system performs an audit trial. Moreover, it keeps track of the drug supply. The process also enhances the inventory yield ratio. Pharma owners can make data-driven decisions. Therefore, the software allows users to record stock levels and manage supplies. A unique dashboard controls the centralized Pharmacy Inventory Management. It connects ERP (Enterprise Resource Planning), online stores, and marketplaces. The management software links warehouses to the inventory system. It also adds products with varying SKU (Stock Keeping Unit) codes. The software involves minimal downtime for stocking inventory. Furthermore, Inventory management implies zero challenges for product availability. Users can add, update, and delete products in bulk. A well-managed stock system avoids gathering an excessive quantity of drugs. Pharmacies can keep records of the accurate measure of medications. It eliminates messy excel sheets. The software provides complete transparency about stock availability.
2. Supply Management
Integration between wholesalers and pharmacies provides seamless orders. The pharmacy management system sets reorder for medications. Reordering informs about refilling the stock. Pharmacy POS also determines product performance. For reordering, the system offers schemes and discounts. Pharmacists can also stay notified and organized using a supply management system. At a time, the stock reaches the lowest level. The system allows reordering the product. Thus, it impacts profit margins and varies with the patient population. The system maintains automated demand and supply records for inventories. It is a strategic approach for better performance. The system determines resource sustainability. The pharmacist acquires the prescriptions. They later review it for suitable dosages. Hence, it is a unified platform for delivery, clinical procedures, and drug refills.
3. E-prescription
The pharmacy management system offers electronic prescriptions. They are generated using EHR (Electronic Health Record). E-prescriptions are user-friendly and eliminate paperwork. Additionally, they avoid confusion between patients and the pharma owners. E-prescription eliminates any errors while dispensing medicines. It also allows pharmacies to manage medication stock.
The E-prescription process makes pharmacy operations even more data-driven. The feature also retrieves data with a single click. The e-prescriptions are shared through SMS or emails. Besides, it provides real-time data by tracking a patient's medical history. It manages multiple stores at a time. The system enhances team productivity and patient engagement. It is also cost-effective and provides hassle-free operations for pharmacies. Functions effectively for small and medium-sized pharmacies having less staff than before.
4. SMS & Notifications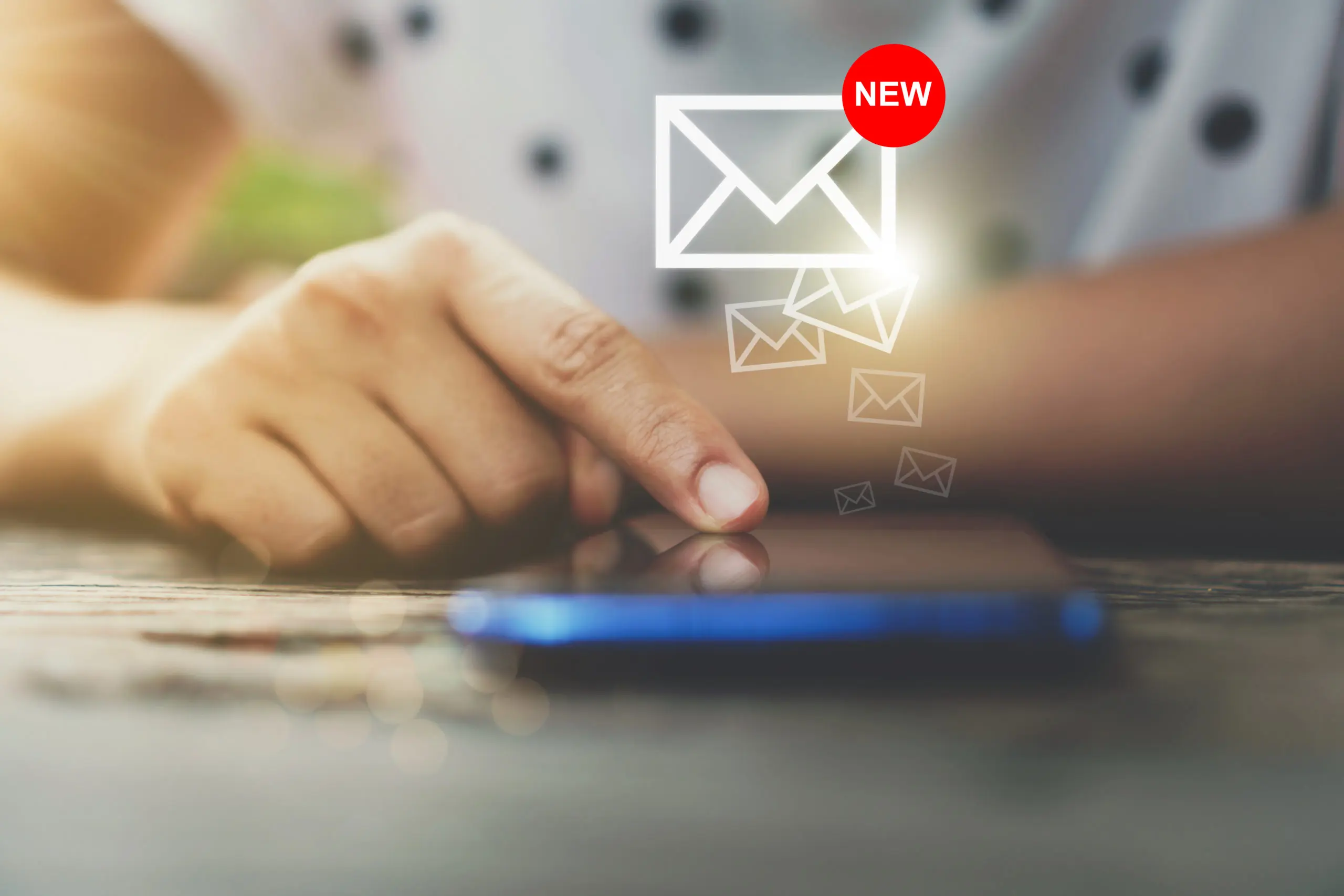 The pharmacy management system tracks expiry dates for all medications. The system also automatically alerts the pharmacist about the expiration date. Instantly sends the notification when immediate medicine is needed. Patients receive the SMS after purchasing the next dosage. The features enhance patients' safety. Moreover, it sends alerts about low inventory and restocking.
updates provide pharmacists to interact with patients. Push notifications and automated alerts improve customer satisfaction. Pharmacists are also informed if the patients demand a refill. Moreover, the attribute streamlines communication and enhances patient engagement. It also informs about inconsistencies in the patient's record. Thus, the triggers could be adherence reminders or performance alerts.
Whether you are a retail pharmacy store or an optical store, most of the business functions and requirements are almost similar. However, it would be best if you use different POS software for different businesses as every business requirement is different. For example, if you are an optical store owner, then you must go with Optical Software. Similarly, for pharmacy, you must use a pharmacy management system.
5. Reports & Analytics
The pharmacy management system generates reports to check the wholesale performance. Reporting & analytics prepare for the pre-requirement of drugs. It also automatically manages the inventory. The feature calculates the number of needed medications. The reporting system enhances sales and ROI (Return on Investment). Moreover, it provides a full report of the pharma business activities.
Furthermore, the reporting feature prepares classified sales reports. They are also arranged category-wise and product-wise. The management system creates customized reports for marketing purposes. Thus, critical insights lead to decision-making. The data is also essential for monitoring & audits.
The system manages patients' information and drug supply chains. Besides, Revenue reports improve sales and purchases. Reporting also helps to remain compliant and check anomalies in the system. The feature determines performance metrics and builds a budgeting roadmap. Hence, it enables us to obtain insights and detect suspicious patterns.
6. User Management
Another key feature in the pharmacy management system is the user management module. It allows pharmacies to restrict access across different user groups. The purpose behind implementing this module is that features can be reserved for users for effortless management. Authentication can be used in different conditions. In the case of the administrator user, the user can manage the listing of medicines, monitoring stocks, and other tasks.
Alternatively, in the case of administrator authentication users, the user can manage all processes, right from transactions to manipulating the medicine stocks and medical lists. Furthermore, this allows users to monitor activities and create accounts by utilizing the software.
7. Pharmacy Medical Billing
Medical Billing helps retail pharmacists document and bill for clinical services covered under a patient's medical benefits plan. With a pharmacy management system, the ability to print labels and generate bills is vital for pharmacies. The system should be able to handle all aspects of POS (point-of-sale) systems, including printing labels and generating invoices. A lot of today's software solutions have this capability built in as a part of their core functions. The billing module will also allow pharmacists to automatically calculate discounts, calculate maximum prices, and compare prices with other suppliers.
In most cases, the software will also be capable of taking payments via credit cards or electronic checks. In some instances, like a drug store chain with multiple locations or an independent pharmacy chain managing multiple sites, it is necessary for each location to have its own individual software solution.
Conclusion
Pharmacy management software is an essential tool for pharmacies of all sizes. By having a system in place that tracks inventory, dispensing, and billing, pharmacies can improve their efficiency and track business metrics in real time. To find the best pharmacy management system for your business, take the time to review our list of features and decide which system is right for you. We hope you find this blog helpful in making the decision!