Top 10 Website Designing Companies in Hyderabad-2023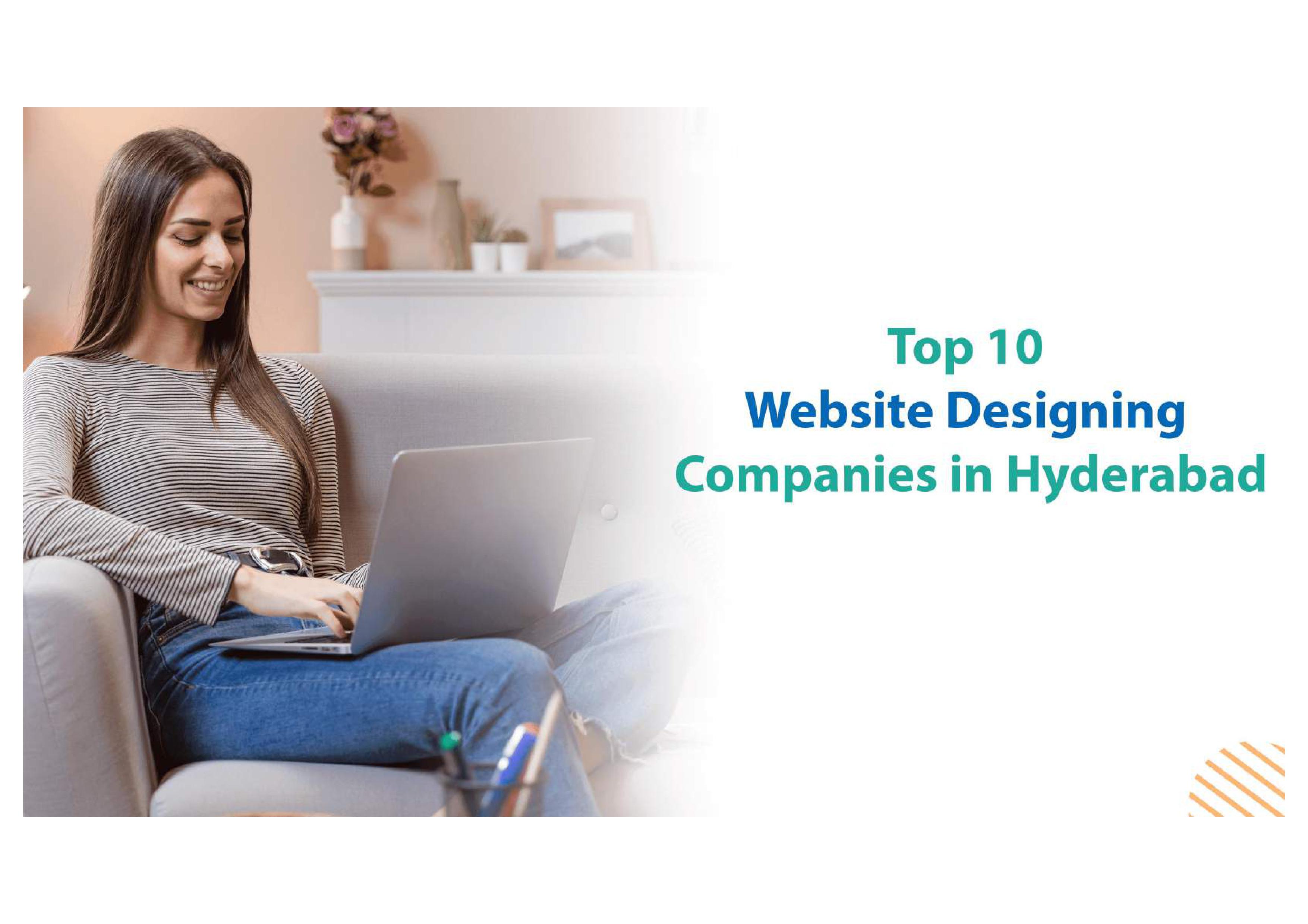 Hyderabad is a hub for tech startups and businesses, and having a well-designed website is essential for any company looking to make its mark in this competitive market. A well-designed website makes a good first impression, enhances user experience, and increases conversions. In this blog, we'll be highlighting the top 10 website designing companies in Hyderabad.

Website designing companies in Hyderabad
Choosing the right website design company can be a daunting task. That's why we've compiled a list of the best website design companies in Hyderabad. Make sure to take into account their reputation, services, and pricing - you'll want to find a company that meets your needs. Once you've found a company you're interested in, schedule an appointment so they can get started on designing your website! Don't forget to research different website design companies in Hyderabad before making a decision so you can get the best service for your budget.
If you are looking to stand head and shoulders above the rest with a beautifully designed website by our website design company in Hyderabad, India. you've come to the right place. With over a thousand websites under our belt, we are confident we can realize your vision for your best website design. Our website design company in India has designed websites for different entities such as businesses, individuals, and associations across the world.
Here are Explain 9 Reasons Why Your Business Needs a Website in 2022
Whether you need a simple website design to promote your business or a more complex website design with e-commerce or custom features, you can rely on The OmniWorks to design and build a website solution that will generate results.
CodePlateau Technologies: CodePlateau Technologies is a website designing and development company in Hyderabad. They specialize in creating user-friendly and responsive websites for businesses of all sizes. Their team of skilled designers and developers works closely with clients to understand their requirements and deliver tailor-made solutions that meet their needs.

Inovies is a full-service digital marketing agency that offers website designing, development, and maintenance services. They have a team of experienced designers and developers who create visually appealing and user-friendly websites that are optimized for search engines.

Spark Infosys not only build a website but also provide search engine optimization services, social media marketing, PPC management, and Facebook and Google ads services. It helps you reach lakhs of customers with the help of the website. Infosys mainly provide services to real estate, fashion, e-commerce, tour and travel, educational institutions, training institutes healthcare, and other local businesses.
Digital Eyecon provides services in India also across the world. The company understands the market trend and works accordingly. The company provides services in the area of web designing, web development, mobile app development, and soon.
Rational Technologies is an integrated IT solution and service provider having its headquarters in Hyderabad, India. We offer Software development, Web application development, mobile application development, eCommerce solutions, and enterprise planning solutions to various national and international companies.
They started with a mission of websites for everyone and we are known as the best website design company in Bangalore since then it has successfully served many big and small companies as well individuals. The company believes that time is valuable to the clients. It always hands in projects to the clients on time without delay. The company also trusts having a long-term relationship with clients.
Web designing has taken the digital market by storm. These days it is a need to have an effective website to attract more audiences and make sure that the products and services get exposed. The web designing company in Hyderabad has the professional expertise to build websites and deliver accurate results
DigitalZap is one of the top web designing companies in Hyderabad contains a team of highly professional experts that work hard with the clients to provide them with a satisfying job. This is why they stand out in the mob in Hyderabad. The team uses the best and latest technology available to provide optimum solutions and the best service to the client. Their mission is to keep the business connected with its customers in this high-tech world.
Digital Vaaradhi is a website designing and development company in Hyderabad that offers affordable and custom website solutions for businesses of all sizes. Their team of designers and developers creates websites that are visually appealing, responsive, and optimized for search engines.

Click here: How to Build An E-commerce Website In 2022
In conclusion, these website designing companies in Hyderabad offer a wide range of website solutions for businesses of all sizes. They have a team of skilled designers and developers who work closely with clients to create custom websites that meet their business objectives. If you're looking for a website designing company in Hyderabad, these companies are definitely worth considering.!