Top 7 Hospital Management Software in Mumbai - 2023
The healthcare industry has been transforming rapidly, and hospitals are increasingly turning to technology to improve their operations and patient care. Hospital Management Software (HMS) is one such technology that helps hospitals manage their administrative tasks and patient care efficiently. In this article, we will discuss the top 7 online hospital management software in Mumbai.

What are the benefits of using hospital management software?
Hospitals in Mumbai face many administrative challenges, not least of which is keeping track of their expenses and operations. Hospital management software can help hospitals address these challenges and improve communication between different stakeholders. In addition to tracking expenses, hospital management software can also help hospitals plan and forecast future needs. Overall, hospital management software is an essential tool for any healthcare institution in Mumbai. If you're considering investing in one, make sure to evaluate the benefits and features of the software in detail.
Omniworks is the leading hospital management software development company in Mumbai. Omniworks Hospital management software primarily assists with administrative needs in a hospital including financial accounting, maintaining accurate patient records, and scheduling. Comprehensive hospital software assists in decision-making processes for assigning patients to the fitting room or ward so they receive proper care, as well as deciding when to purchase the equipment and tools your hospital needs.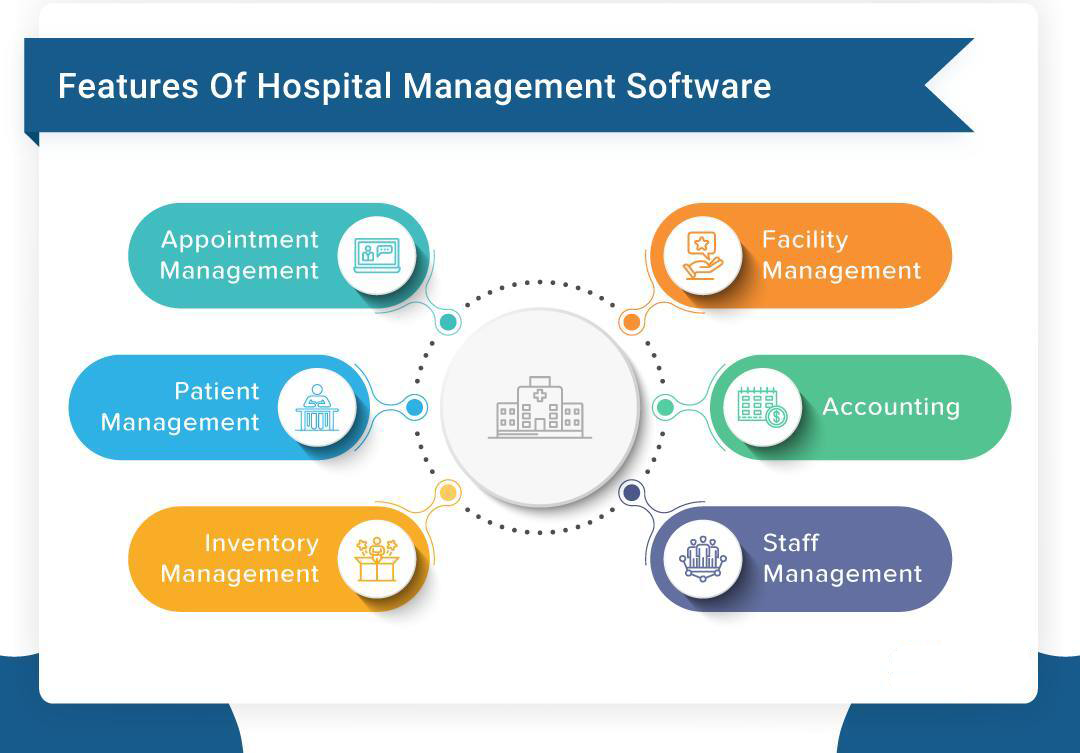 Our Omniworks HMS Software is a web and browser-based application available in both the rental and licensed model. Omniworks Hospital Management Software Helps to enhance the quality of your healthcare system.
Caresoft HIS is a comprehensive hospital information system that offers features such as patient management, electronic medical records, appointment scheduling, billing and invoicing, and inventory management. The software is highly secure and ensures patient data is kept confidential.

Our hospital's information management system provides patient health history and doctor's schedule timings. Our service also assists with professional-accessible laboratory results such as online lab reports, EMR, and equipment management. Its main focus is on providing overall and enterprise-wide hospital growth and increasing revenue. Our mission is to deliver the best utilization of technology and get more recommendations from our happy patients. That will result in measurable business value for our clients as well.
Medismart is a cloud-based hospital management software that offers a comprehensive suite of features, including appointment scheduling, patient registration, electronic medical records, pharmacy management, inventory management, and billing and invoicing. It is highly scalable and can be used by small clinics as well as large hospitals.

MediSmart HMS is powerful, flexible, and easy to use and is designed and developed to deliver real conceivable benefits to hospitals and clinics. The HMS is crafted for multispecialty hospitals, to cover a wide range of hospital administration and management processes. It is an integrated end-to-end Hospital Management System that gives apt information across the hospital to support effective decision-making for patient care, hospital administration, and critical financial accounting, in a seamless flow.
Halemind is dedicated to assisting you to care for health effects. Halemind is an ingenious, leading-edge, and connected Electronic Health Record and Hospital Management System that provides insightful, actionable, and focused data to automate your day-to-day operations.
HaleMind Inc. is a Chicago-based start-up innovating in healthcare technology. We founded the company on the simple belief that personal engagement is the medicine for a healthy life. We help individuals manage and share with healthcare providers, the wealth of data being measured by smart devices and apps. We help healthcare providers achieve their goals for patient satisfaction by improving patient engagement. Through our system, data from various medical and fitness devices is incorporated directly into electronic health records across vendors.
HMIS is an old terminology we've moved to HNP, Healthcare Networking platform is the first of its kind ecosystem which connects stakeholders like never before. Be it our Integrated Appointment, OPD/IPD, Billing, or Lab Modules. Modular Hospital Software We not only Reduce your Hospital's Operational costs with an Integrated Budget-friendly HNP solution. We also promise to increase it with our unique solutions. ERP modules, Specialty-based case sheets, Multi-location support, etc all in one platform.
Insta HMS is an enterprise-class hospital management software that offers a range of features, including patient management, appointment scheduling, electronic medical records, pharmacy management, and billing and invoicing. The software is highly customizable and can be tailored to the specific needs of a hospital.
Providing healthcare solutions like Hospital Management Software, Hospital Management information systems, Web-based Hospital Management Software, and HIS Software to the world for decades. A system that helps you grow. Join us to become a part of the new world and let's make a brighter future ahead.
Hospital management software is an essential tool that can help hospitals operate more efficiently and effectively. By automating various processes and systems, these software applications can help hospitals save time and money. In addition to these benefits, hospital management software can also improve patient care and safety. So if you're looking for the best hospital management software in Mumbai that can help you streamline your operations, make sure to consider the top 7 options available in Mumbai. We hope you find this information helpful!