What things should you consider when purchasing Hospital Management Software?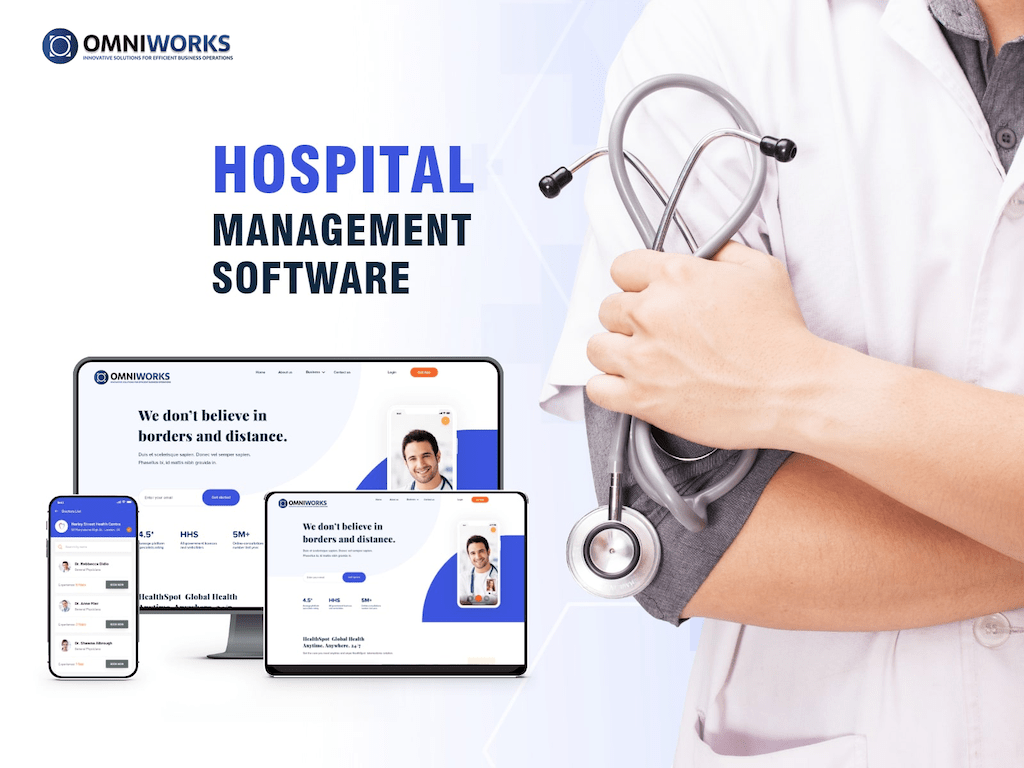 Every hospital aims to make a patient feel reassured of their health and offer hassle-free treatment. But it only happens when the hospital's functioning is accurately aligned to the patient's needs. Effective Best Hospital Management Software is one of the most critical links in the chain that keeps the hospital productive. From scheduling Patient Appointments to supporting the staff informed of every bed in the hospital, the software plays an all-encompassing role.
When so much relies on the software's credibility, there's no point in settling for an inefficient solution. But how to tell which HMS Software covers all the bases proficiently?
What is a Hospital Management Software?

Hospital Management Software (HMS) is an application (Web or Native) used for assimilating patient information digitally and keeping disparate departments connected on a common platform. Hospital management software comes with a list of modules that aid in planning, tracking, and executing daily activities in a hospital. It greatly reduces management burdens by automating processes and making necessary information available to all stakeholders.
The entire lifecycle of a patient's treatment right from the admission to their discharge is managed via Hospital Management Software. It records health data, generates prescriptions, stores medical reports, and processes bills all in itself.
Ultimate Benefits of a Hospital Management Software (HMS)

Refine Clinical Decision-Making

An HMS software provides comprehensive reporting on various aspects such as profitability, patient health, expenses, and staffing. This data is invaluable in deciding what is best for the hospital in the long run.
Doctors, nurses, and managerial authorities can use these advanced reports to pinpoint the loopholes and fix them within time. Accurate decision-making ultimately benefits the hospital in achieving quality treatment for the patients, at optimal costs.
Avoiding Clerical and Technical Errors

In order to run a hospital smoothly, one needs to take care of several distinct departments such as pharmacy, patient onboarding, billing, IT and computers, hygiene, and so on. Each department has its own activities that must be synchronized with every other department.
A hospital software solution becomes a central point for various departments to effectively communicate and share data. Doctors can view patient histories, nurses can create schedules and new patients can quickly onboard. This synchronicity makes sure that there are minimum errors taking place when it comes to treating the patients.
Better Revenue Management and Accountability

It is critical to keep the expenditures accountable and manage revenue frugally in a hospital. This is the core reason why an increasing number of hospitals are shifting to digitized billing offered as a part of the Hospital Management System.
It enables a fully paperless system to track debts, make payments and stay on top of expenditures. The accounting staff can quickly generate reports, raise invoices and drive ROI for the hospital. With minimum revenue leakage and responsible accounting, the hospital gains financial security.
Components & Modules that a Hospital Management Must-Have
When choosing or finding the best hospital management software for your hospital or clinic, make sure that it comes with the following list of components and modules.

Dashboard

Patient Registration

Appointments

Outpatient Management

Inpatient Management

Billing

Laboratory Management

Room Management

Bed Management

Operation Theatre Management

Contacts Management

Doctor Discovery

Asset Management

Inventory Management

Pharmacy Management

Referral Management

Vendor Management

Role Base Access

Offline and Online Services
Depending on the facilities provided, and the challenges faced by the hospital, the design of the hospital software changes. It can be customized to meet specific needs such as in-situ Insurance Claim Management or Radiology report processing.
What Omniworks Hospital Management Software Offers?
Omniworks Hospital Information Management Software is a full-suite solution offering a wide choice of modules for streamlining hospital management. Hospitals gain better control over their daily activities, enabling them to offer better treatment to their patients while keeping hassles at the bay.
Therefore, Omniworks is an all-around software designed to make Hospital Management profitable, productive and well-managed. It readies your hospital for the telehealth revolution, keeping it ahead of the curve. The hospital management software (HMS) efficiently accommodates various use cases and unique requirements of Hospitals around the world.
Conclusion:
Taking the right decision regarding which Hospital Management Software to adopt is an important one. By identifying your needs and comparing the offerings and benefits of HMS software, you can make a well-informed decision. Omniworks is one of the options that cover all the requirements faced by a Hospital, giving the management team full control over the operations.